This year our Open Afternoon is on Saturday 21 April at 2.30pm. Not only will you have an opportunity to look round the new exhibition in the Heritage Centre, curated by Alan Watkins - Churchill and Sarsden in the Great War 1914-1918 – accompanied by delicious tea and cakes – but we have also organised a SCARECROW WORKSHOP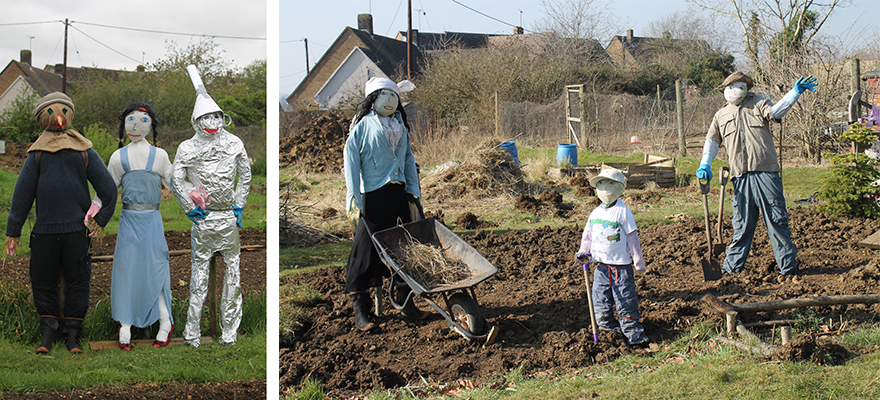 In the UK, scarecrows are a notable symbol of popular culture and farmers have used them to protect their crops since time immemorial. Every village would have made their own distinctive scarecrows and they even had different names around the country, for example Hodmedod in Berkshire and Tattie Bogle in Scotland . . .
Bring along your whole family and have fun learning how to make your own scarecrows with help from some experts . . .